If you are asking yourself what movie you will see tonight, like I always do, I strongly recommend you a very good time travel film. Mirage movie was released in 2018,is  Spanish production, and was directed by Oriol Paulo. Its original title is Durante la tormenta. The length of the movie is 128 minutes.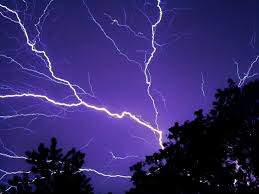 Starring Adriana Ugarte( Vera Roy) ,Chino Darin (Inspector Leyra), Alvaro Morte (David Ortiz), Javier Gutierrez (Angel Prieto), Miguel Fernandez (Aitor Medina), Nora Navas ( Clara Medina) and others, Mirage is a sci-fi, time loop thriller that I am sure you will enjoy.
What's the story?
Everything started with an electric storm in 1989 when strange things happened. Vera is a mother of a beautiful little girl and a happy wife of David Ortiz in 2014 experiencing the same 72 hours electric storm as 25 yeas ago.
But now let's go back to 1989. I will just tell you a few words. During the storm a woman is murdered, a little boy, Nico, witnesses the murder and is also killed. 25 years later, Vera and her husband live in the boy's house.
In 2014 a space-time glitch during the electric storm, allows Vera to try to help the boy from 1989 with the cost of changing the future resulting in a present where she has a totally different life, she doesn't have a daughter and is not married to David. Vera has only a few hours to change the things back, until the storm finish.
What is the reality? Maybe the life she knew, the life she was talking about was just a mirage? Who is Nico and what happened to him?
Will Vera take back her family, her life? Would this life be the best choice for her and David the man she thought he is?
Find out for yourself how a flip of a butterfly wing can bring major changes. Every choice we make take us on a different path.
Awards
In 2018 the movie was Nominated for the Best Supp. Actress and Best Visual Effects. You can find the film on Netflix.
The critics are very good, people saying that 'the Catalan director did it again ' so I am sure if you are time travel, sci-fi, thriller fan you will love it.
I will let you watch the treilerr for a minute and have a taste of the film. Have a great time.
==> For further reading , more reviews, viewing and even buying click below and you will find many choices<==