When we talk about time travel facts and figures, we talk about theories that great minds have shared with us over the last decades. Experiments and theories have been put into practice revealing all sorts of interesting data.
In physics, for example, we have had different opinions about the possibility of time travel and whether or not it is (or could be) possible.
Newton and Einstein
Isaac Newton (1643-1726) believed that time is absolute, a straight line at a constant speed.  This is what the English great physician and all the world believed until 1905.
Albert Einstein (1879-1955) had a different opinion, however. He believed that time was relative. He proved that the faster we travel through space, the slower we travel through time.
Einstein presented a handful of possibilities with respect to time travel. One of them was that moving against the direction of the rotation of the universe we would be able to travel backward in time.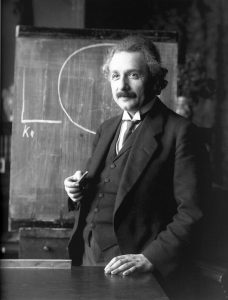 Another theory of time travel was moving through the rings of the massive black holes would enable us to travel in different times and space. Black holes are known as wormholes through space.
So easy yet so simple. So why are we not able to do it?
Stephen Hawking said that "Time travel is possible but is not practical" His opinion is that these journeys are not practical due to the vast amount of energy required to do it.
But is there another solution?
After all these theories, we still don't know for sure if time travel is possible or not. Different discoveries proved that is not impossible, however.
Some good examples are the time travelers that have been seen in some old photos in Charley Chaplin movies. For example in his 1928 "The Circus" a woman is seen walking around in the background with what clearly appears to be a mobile phone.
Experiments
 The very intelligent inventor Tesla was far ahead of his time and came up with the idea that time and space could be influenced by using highly charged magnetic fields.
His discoveries lead years later to the Philadelphia Experiment and the Montauk time travel Project.
Tesla documented that time and space could be interfered with. In his experiment with an electromagnetic charge, he claimed that he could see the immediate past, present and future.
Another time travel experiment is the Project Pegasus as challenged by Andrew Basiago back in 2004. He claims that back in the late 1960s to early 1970s he had participated in various experiments which sent him through space and time. All this took place when he was just 7 years old.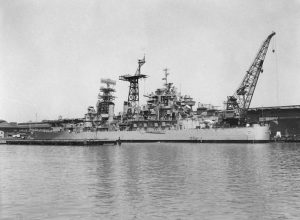 The Philadelphia Experiment
 The well-known Philadelphia Experiment that inspired a great movie named after it was actually two experiments.
The first experiment took place in 1943 and with the use of electromagnetic fields made the USS Eldridge, a navy destroyer, disappear or become invisible.
The second experiment, later in the same year, had the purpose of teleportation involving the small-scale time travel of the USS Eldridge. The ship was sent a few seconds into the past.
These are a few of the experiments humans have been involved in while attempting to travel in time, especially for military purposes.
Summary
Of course, I can go on and list many other events. All I wanted to do here though was a touch on a handful of facts and figures and for you to know that I will be covering each experiment and theory in a lot more detail as I expand this website.
I hope you enjoyed this information and I look forward to you passing by again for more of the information that is coming.
Of course, if you have any questions or you would like to add something I would love to hear from you.
SO .. do you believe time travel is possible?
==>For More Facts Figures and Theories – Click Here<==
Just leave a comment below and I will get back to you
I am looking forward to sharing more details with you as I publish my next posts:)

Cristina
Continue your Time Travel Experience Below. Click Your Choice