-In this section of the website, I am going highlight some of the old great time travel movies.
Of course, the first one which comes to mind is the classic "The Time Machine¨ by H. G. Wells. Written in 1895 this still remains one of the all-time favorites. Since its release to the screens in the 1960s, it has inspired filmmakers and writers throughout the world. But what about some others?
Eighties
What left its mark on me as a child was the trilogy of ¨Back to the Future¨(Back to the Future1, Back to the Future 2, Back to the future3) with the first movie being first released in the U.S.A in 1985. As you probably know this was a great success and was followed by two sequels in which I think M.J. Fox gave wonderful performances throughout.
'Somewhere in Time'( 1980),"The Navigator"(1988) and ¨Peggy Sue got married¨(1986) were also very successful around this time.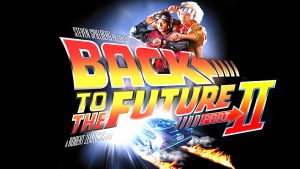 As we are aware, for over a century people have been dreaming about these kinds of journeys and their imaginations have created some remarkable and sometimes unbelievable stories.
The Modern Day
Coming back to the modern day, we can see that the ideas behind time travel have changed too. The machines and gadgets used have evolved in the movies but the basic concepts have remained the same.
We can see how these developments while watching some of the newer movies: ¨Looper" (2012) starring Bruce Willis, "Primer", "Predestination (2014)", "Project Almanac (2015)" are some good examples.
"Donnie Darko ( 2001)" is also an interesting film by Richard Kelly and was very successful and actually surrounds the concept of parallel universes.
Keanu Reaves and Sandra Bullock also display the idea of a parallel world in the movie "The Lake House"(2006).This movie has a very romantic side but still very touching and captivating.
Another nice movie is the "Butterfly Effect"(2004) starring Ashton Kutcher and also "The Jacket"(2005)  starring Adrien Brody which is certainly worth seeing. These are definitely worth your time and will take you on a journey and show you the capabilities of the human mind.
A Massive Following
As we can see, these concepts are an attraction to people from every walk of life. No matter what is your background the concept of time travel has a huge diverse following.
Thousands of children tried to imitate Harry Potter (2001) when these films took to the screens by grabbing a wooden stick pretending it was a magic wand. His adventures are now famous throughout the world for the new millennium when the first film was released.
There are a large number of films based on time travel with all of them using different methods in getting to the past or future. These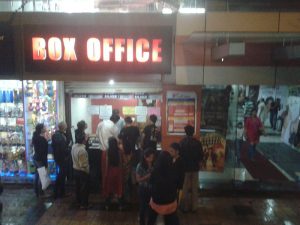 machines have ranged from a refrigerator and a DeLorean car to Doctor Who's Tardis. Black Holes have also been the focal point of time travel in the movies theaters and some of them use just the power of the human mind to get the story across to the audience.
Regardless of the method or the time in question, they all display one key ingredient. They prove that people are dreaming and wanting to know if time travel is or will ever be truly possible.
Even in the comedy genre, you can see this kind of journey, ¨A Connecticut Yankee in King Arthur s court¨ (1949) and "Hot Tub Time Machine" (2010) are evidence of this and there are many others that offer great viewing.
These movies have audiences from all generations and will continue to do so for years to come.
Question
What do you think is the reason that all these movies were successful and will always be? Why if you hear about a new time travel film ready for release, you can't wait to watch it?
Maybe all of us dream that we could have this power one day to see or travel to the past and future? Or maybe because it remains a mystery if it will ever be possible or not and what new ideas may lead us to further proof it can be achieved?
When we watch these movies, and I am talking from my personal experience here, we put ourselves in the actor or actresses shoes. We live the story and the moment with them. Me personally after watching a time travel film, I need a few minutes to come back to the real world afterward.
I think the fantasy of the human mind has no limits. Within our minds we can travel wherever we want and whenever we want.
Sometimes our jobs, financial difficulties, and responsibilities in real life can lead us to want to find escape in our lives and traveling in time can be a perfect way out for an hour or two.
Each person is, of course, different and this is only my point of view. Some people are fascinated by these time travel movies from a scientific point of view. Others make it their career in the way of science to find the truth.
Have an Opinion? 

What do you think about time travel? Does it interest you? I would like to share your ideas and thoughts with me, and every comment is welcome.
This website will bring to you a back catalog of many films and books, which have dominated the cinema and literature respectively. I will be bringing all these to your attention as the website develops
Thank you for your reading and maybe you have a favorite film or book and you would like to share it with us? I welcome all communication and will get right back to you.
Thanks for reading and enjoy the journey!
Latest news
I had to come back to bring you some news in time travel movies section. Every year we see more and more films about time travel and I think the genre has more and more fans:) Am I right? I will tell you what I enjoyed watching in 2017 🙂 First were a few great series 'Outlander','Travelers', 'Stranger things' and a few film like 'Stasis', 'Reset', 'Time Will Tell ', 'Arrival','Fate' and a few more.I promise I will come back soon with the news but for sure you will enjoy those.You can always send me a comment if you need any information about any film. I will be here:)
Cristina
Continue your Time Travel Experience Below. Click Your Choice