On this page of my website, I will try to provide you with information about the various time traveling books available. Many writers have based their work on this concept and I think each one of these books is worth reading.
Journeys into the past and future have been made for various reasons. Sometimes the characters in these stories travel for a positive reason, for example wanting to save humanity or loved ones, or just to make some other changes in a good way.
Examples.
"The End of Eternity "by Isaac Asimov or "Woman of the Edge of Time "by Marge Pierce are good examples of this concept. A wonderful journey in the past, Middle Ages , for scientific reason, but also for saving a loved one( father, teacher, mentor) you can find in the amazing story'Timeline' by Michael Crichton.
Also, in Stephen King's great time travel novel "11/22/63" the main character wants to prevent the death of the President of the USA at that time, Kennedy. What would today be like if this incident had never happened?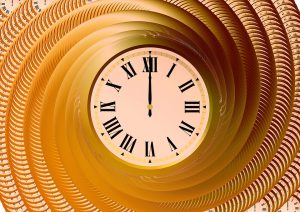 In other novels, time travel has been portrayed for negative reasons. Hurting, killing, revenge, or even monetary gains have been key story lines. A lot of these stories can highlight the dangers of making changes to the past and how they can affect future events. A perfect example of this is in "The Shining Girls" by Lauren Beukes, a serial killer.
Time travel books are not only about journeys into the past or future but also to parallel universes as in the novel "Transition" by Iain M. Baukes.
Time traveling is not only found in Science Fiction books but you can find this concept even in romance books. Examples are "Outlander" and "Dragonfly in Amber" by Diana Gabaldon and "Unhappenings" by Edward Aubrey.
In most of these fictional categories of time travel books, the reason for these journeys is to find true love. There is a large list of books in which the characters time travel to find their love in the past, future or parallel worlds. "Believe" and "Promises to Keep" by Victoria Alexander or "Legacy" and "Nell" by Jeanette Baker, "Stargazer "by Patti Berg and many others can be found in this genre.
"Time Machines" by Paul J. Nahin show us how time travel is understood in physics, metaphysics, and science fiction too, so it is not only about storytelling.
Scientific books have also been published with regards to time travel and paradox. If some of you are interested in real facts I will try to bring them here for you as the website develops.
Books and TV
Some of these books have inspired filmmakers to create some great movies too. Good examples are "The Time Machine" by H.G.Wells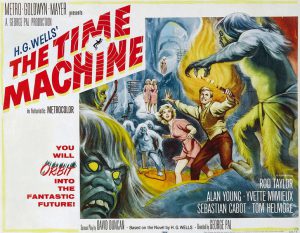 where the character George travels back in time and finds love. Also "A Connecticut Yankee in King Arthur s court" is another great example.
As you are probably aware a lot of writers have had their works put onto the screen with some amazing results. I will dedicate a section of this website to some of these works too.
When we look at the above lists and great ideas, is it any wonder why we are excited that humans may one day find a way to travel in time in the years to come?
Many resources have proved that it is not impossible sometime in the next decades or centuries, for progress to be made in order to make time travel possible. Also, who knows, maybe these kinds of journeys have already been made in the past, a long time before we even thought about the concept.
I am sure that the reason people love these Science Fiction stories, be it from books or film is different for each individual and I will provide for you on this site as much different choices and information as I can.
Summary
At some point in our lives, I think all of us want to make this journey, to answer the ultimate question – what if it was all possible?
Reading these books I have mentioned will open your mind and I hope will give you the inspiration to learn more. One thinks we know for sure – at the moment we cannot change history but IF we could, a chain of effects would surely follow. Sometimes these changes could create a Parallel Universe.
More information will be added to this website and all the books mentioned and many more will be covered in the days, months and years to come.
If you have read something that you found interesting or if there are some other books that you would like to read or share with us please let me know.
Your comment is always welcome.
Thank you.
Cristina
Continue your Time Travel Experience Below. Click Your Choice