Few words about the film
Welcome and today in the fantastic world of time journeys ,read  Donnie Darko movie review  and follow me in this wonderful adventure:) I know you love time travel films so I thought you would like to know this story.
Donnie Darko is a captivating time travel film directed by Richard Kelly and released in January 2001 . The movie had a budget of 3.8 million dollars
Only looking the cast you can understand is a very good film:)  Jake Gyllenhaal, Jena Malone, Drew Barrymore, Marry Mc Donnel, Katharine Ross, Patrick Swayze and Noah Wyle brought this adventure to life.
Who is Donnie Darko
Donnie (Jake Gyllenhaal) is a bright and charming high-school student who also has a dark and willfully eccentric side; he does little to mask his contempt for many of his peers and enjoys challenging the authority of the adults around him. Donnie is also visited on occasion by Frank, a monstrous six-foot rabbit that only Donnie can see who often urges him to perform dangerous and destructive pranks. Late one night, Frank leads Donnie out of his home to inform him that the world will come to an end in less than a month; moments later, the engine of a jet aircraft comes crashing through the ceiling of Donnie's room, making him think there might be something to Frank's prophesies after all.
The story
On October 2, 1988, Donnie Darko, a troubled teenager living in suburban Virginia, is awakened and led outside by a figure in a monstrous rabbit costume, who introduces himself as "Frank" and tells him the world will end in 28 days, 6 hours, 42 minutes, and 12 seconds. At dawn, Donnie returns home to find a jet engine has crashed into his bedroom. His older sister, Elizabeth, informs him the FAA investigators do not know where it came from.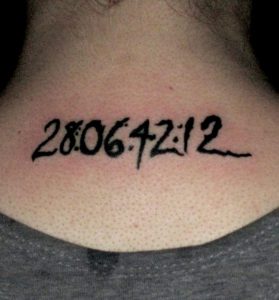 Donnie tells his psychotherapist, Dr. Thurman, about his continuing visits from Frank. Acting under Frank's influence, he floods his school by damaging a water main. He also begins dating new student Gretchen Ross, who has moved to town with her mother under a new identity to escape her violent stepfather. Gym teacher Kitty Farmer blames the flooding on the influence of the short story "The Destructors", assigned by dedicated English teacher Karen Pomeroy, and begins teaching attitude lessons taken from motivational speaker Jim Cunningham. Donnie rebels against these motivational lessons, leading to friction between Kitty and Donnie's mother Rose.
The movie is grounded solidly in a leafy suburban setting, where the neighbors gather behind police lines while a big flatbed truck hauls the engine away and the FBI questions the Darko family. There is much unexplained. For example, no airline is reporting that an engine is missing from one of its jets. Where did the engine come from? Donnie has no more idea than anyone else, and we follow him through high school days with an English teacher (Drew Barrymore) who is sympathetic, and a gym teacher who requires the class to locate imaginary experiences on a "lifeline" between Fear and Love. When Donnie suggests what the gym teacher can do with her lifeline, he and his parents are called in for a conference with the principal–and one of the movie's charms is that they are not shocked but amused.
Donnie comes from a happy enough home. His mother (Mary McDonnell) is sensible and cheerful, and his father (Holmes Osborne) is imperturbable. The rest of Donnie's world is only marginally less bizarre, as he finds himself dealing with his confused parents (Mary McDonnell and Holmes Osborne), his college-age sister (Maggie Gyllenhaal), his perplexed analyst (Katherine Ross), a rebellious English teacher (Drew Barrymore), a sleazy self-help expert (Patrick Swayze), and the new girl at school who is attracted by Donnie's quirks (Jena Malone).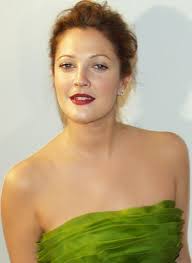 Donnie Darko was the first feature film from writer and director Richard Kelly; Drew Barrymore, who plays teacher Karen Pomeroy, also lent her support to the project as executive producer. A director's cut played in select theaters on a limited basis in the summer of 2004, featuring original music cues and trimmed scenes originally in Kelly's first cut of the film.
Donnie and Elizabeth take the opportunity to throw a Halloween party to celebrate her acceptance to Harvard. Gretchen arrives, distraught that her mother has disappeared. Realizing that only hours remain before Frank's prophesied end of the world, Donnie takes Gretchen and two friends to seek Roberta Sparrow at her house. They are attacked by two school bullies, Seth and Ricky, who are attempting to rob Sparrow's house, and the fight spills into the street. An oncoming Pontiac Trans Am car swerves to avoid Sparrow, who went for her daily walk to check her mailbox, but runs over Gretchen, killing her. The driver turns out to be Elizabeth's boyfriend Frank Anderson, wearing the same rabbit costume as the Frank of Donnie's visions. Donnie shoots him in his eye with his father's gun.
An older sister announces at dinner that she will vote for Dukakis (it is autumn 1988), and a younger sister is a sly instigator, but "Donnie Darko" doesn't go the well-traveled route of making its hero the tortured victim of an unhappy home. Donnie even gets a girlfriend (Jena Malone) during the course of the movie.
Yet disturbing undercurrents are gathering. Donnie's nocturnal rabbit-wizard informs him the end of the world is near. Donnie becomes able to see timelines in front of his family–semi-transparent liquid arrows that seem to lead them into the future. He becomes fascinated by the theory of wormholes, and discovers that a key book, The Philosophy of Time Travel, was written by a neighbor, Roberta Sparrow–known to the neighborhood as Grandma Death, and now, at 100, reduced to endless round trips to her mailbox for a letter that never comes.
What happened  finally?
This set-up and development are fascinating, the payoff less so. I could tell you what I think happens at the end, and what the movie is about, but I would not be sure I was right. The movie builds twists on top of turn until the plot wheel revolves one time too many, and we're left scratching our heads. We don't demand answers at the end, but we want some kind of closure; Keyser Soze may not explain everything in "The Usual Suspects," but it feels like he does.
Richard Kelly, the first-time writer-director, is obviously talented–not least at creating a disturbing atmosphere out of the materials of real life. His mysterious jet engine is a masterstroke. He sees his characters freshly and clearly, and never reduces them to formulas. In Jake Gyllenhaal, he finds an actor able to suggest an intriguing kind of disturbance; the character is more curious than frightened, more quixotic than eccentric, and he sets a nice tone for the movie. But somehow the control fades in the closing scenes, and our hands, which have been so full, close on emptiness. "Donnie Darko" is the one that got away. But it was fun trying to land it.
A strange end


As a vortex forms in dark clouds above his house, Donnie drives into the hills and watches as an airplane descends from above. The plane, carrying Rose and the dance troupe, is wrenched violently as one of its engines detaches and falls into the vortex. Events of the previous 28 days recapitulate in reverse order and action until Donnie finds himself in bed in the early hours of October 2.
As he sits laughing uncontrollably, the jet engine crashes through his room, killing him. Others with whom Donnie had interacted in the 28 days awaken, some looking disturbed. Gretchen rides by Donnie's house and learns of his death from a neighborhood boy, David, but says she did not know him. Gretchen and Rose exchange a glance and wave as if they know one another, but cannot remember from where.

So… what is your opinion?
I hope you liked my review and i am sure as soon as you finish reading my post you will go to find the film . What is your opinion about this story? What really happened to Donnie? I wait you to watch the movie and tell me :)) Nice to share with you another time travel adventure .
Any question and any comment are always welcome 🙂
Cristina
==> for  further reading and viewing click below<==