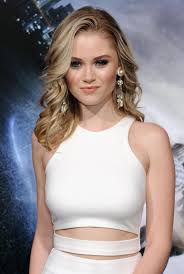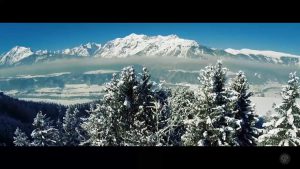 Hello again…I have a question, guys…Tell me how I die…? How many of you have asked this question?
So…yesterday night I saw a wonderful film. If you are a fan of the genre I am sure you will love it. 'Tell me how I die' is a new movie released in 2016, a time travel and horror film. It is so exciting that you hold your breath until the last moment waiting to see what happens.
The story line                           
A group of students, in need of money, take part in a clinical research drug experiment. Anna, an unemployed waitress, joins the group at the Hallorann Laboratory to participate at the research of Doctor Jerrems hoping for a good income.
The experimental drug has and unexpected side effect and gives them visions about their own death and the ability to see the future. Trying to escape they realize that someone tries to kill all of them; It seems that this person was injected with the same drug but he was one step in front of them. He could see everything before them.
Dr. Jerrems told them that only half of them were injected with the drug and the other half will be injected with a harmless drug.
Anna and some other young students, Den, Kristen and Marcus which will later become her friends will experience the full effects of this drug and its consequences. They start to have the ability to see the future and Anna can see her friends dying…
From this moment every vision she has becomes true. One by one the people she sees in her visions are killed. Dr. Jerrems locks Anna in a lab's room because of this side effect of the drug. Finally, she escapes the room and runs to find and help her friends
.But….who is the killer among them? Is it one of them or…some intruder?
Very soon the place is a bloody scene and the students die one by one, exactly like in Anna's visions. Maybe Anna is involved in the murders?
Den,Kristen, and Scratch manage to escape from the laboratory, having the chance to leave with a truck but they come back to save Anna.
Looking for their friend and trying to solve the mystery they find out that was not the first time when Dr. Jerrems had injected this drug to somebody and this experiment had been done to some other students before. The one who was most affected was a young man, Pascal who predicted that Den will arrive there.
So… these visions control people minds, like Anna, Pascal or they control the visions? The strange thing was that as long as Anna couldn't see the person, she couldn't t have the vision so… maybe he wouldn't die?
The young students live some terrifying moments but I think it is not a good idea to tell you the whole story:). I assure that you will be captivated.
And ok… even if you find the killer… how can you stop him when he knows every step ahead of you…he knows your every next move?
Is this power of preventing the future a blessing or a curse?
Cast
Young talented actors… here you have all the cast from this film and from my opinion they were all great.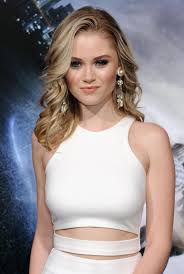 Nathan Kress – Den
Virginia Gardner – Anna
Kirby Bliss Blanton – Kristen
Ryan Higa – Scratch
Mark Furze – Marcus
Ethan Peck – Pascal
William Mapother – Dr Jerrems
Mark Rolston – Dr. Layton
 And in alphabetical order ….
Marnie Alexenburg – Assistant
Christopher Allen – Curtis
Katie Booth – Darcy
Shaun Brown – Chad
Daisun Cohn-Williams – Hal
Barry Habib – Layton's driver
Julia Ling – Sorority Girl
Reiley McClendon – Doug
Mishel Prada – Nurse Rivera
Wayne Alon Scott – Allen
Matthew Skomo – Dr. Rasmussen
Pam Trotter – Nurse Lamis
More about
Tell Me How I Die was a story written by James Hibberd and he also did the screenplay in association with D.J. Viola and Rob Warren Thomas.
The film was directed by D.J. Viola and is a production of Big Block Media Holdings.
Producers of Tell Me How I Die were Andrew Alter, Scott Benson Derek Goldberg, Jack Heston, Scott Prisand, Kenny Solomon, and Christopher Ursitti.
Tell Me How I Die was released on 2nd September 2016 in U.S.A and until now it is very successful, you can read many good reviews about it.
So… I will not tell you more details about the film… I will let you  enjoy it 🙂 It is a new film so any comment , opinion, question about it is welcome 🙂

More details about the box office and other things…. later I will come back for updates:)
==> For further watching and reading click below and you have many choices<==
Cristina