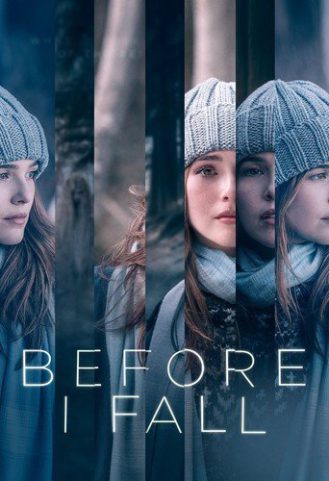 Hello Time Travel Fans
Time travel movies are not only science fiction and time machines. I don't know if you have seen the 'Before I Fall Movie', a teens time travel film, but I really liked it. A time loop is what this story is all about but it is amazing how many things we could learn if we were able to live the day
again and again. Before I Fall was based on a Lauren Oliver's novel with the same title. The movie is a 2017 American production, written by Maria Maggenti and directed by Russo Young.
Before I Fall
Samantha Kingston is just a young girl in high school. She wakes up like every other day, on the 12 February, also known as Cupid's Day and meets her friends. They make fun of a quiet strange girl, Juliet. Later on the girls meet at Kent's party, a boy who seems to like Samantha a lot.
At this party, Lindsay Samantha's friend, has a fight with Juliet. On their way back home the car crashes, hits something and Samantha dies.
The next morning Samantha wakes up again on the 12 February. Everything starts again and she tries to fix things, she finds out that Juliet kills herself that night. After a few time loops Samantha understands that what the car hit that night was Juliet. She tries again and again to change these events. Will she save her self and Juliet? Will Samantha find a way to stop this time loop?
It is a very beautiful story and we understand that sometimes we have to pay more attention to details, to the way we treat people and to the small decisions we make. For us they can be a small, an unnoticeable detail, yet for somebody else it can be a life changing situation.
Starring
Zoey Deutch as Samantha Kingstone Logan Miller as Kent McFuller
Halston Sage as Lindsay Edgecombe Elena Kamburis as Juliet Sykes
Before I Fall received mixed reviews and earned a nomination for the Teen Choice Awards in 2017 for drama category and Zoey Deutch for the drama actress category.
So If you didn't see it, you should. It had a good concept in my opinion and it also gives you a lesson in life. Time Travel is not only about Quantum Physics and Black Holes, so here we have a nice movie for the romantics souls 🙂
Have a nice time watching it and watch the trailer here to give you more of an insight.
==> For further reading , more reviews, viewing and even buying click below and you will find many choices<==