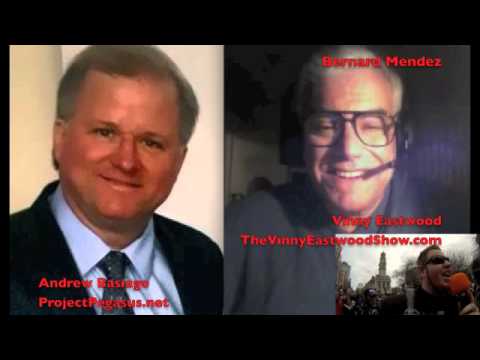 Is this another secret experiment? What was Project Pegasus about?The more I search, the more I understand that we don't know even a small percentage of what is going on behind closed doors.
Everything started in 1968 when Andrew Basiago was still a child, 7 years old and he was a participant in a US time – space exploration program. This program, called Project Pegasus, had the purpose studying the effect of time travel and teleportation in children.
 What really happened there?
In 2004, Basiago decided to talk about his experience as a child and to tell the truth about this classified experiment.
The US government wanted the children to relay information about future and past events to the President, military and intelligence community.
The children were recruited for their ability to adapt to the 'strains of moving between the past, present and future.'
140 schoolchildren were secretly enrolled in this classified project and they were expected to continue to be involved as adults, in time travel and to serve as America's first generation of time travelers 'chronauts'.
 Andrew Basiago was the first child to teleport and one of the first time- space explorers as he said in his book 'Once Open a Time In The Time Stream: My Adventure in Project Pegasus at the Dawn of the Time-Space Age.'
 Even if he was only 7 years old, Basiago remembers everything he went through from 1968 until 1972 when he participated in these experiments.
He claims that most of the experiments are attributed to Nicolas Tesla and also he remembers some time travel devices invented by Tesla himself.
After Tesla's death in 1943, the plans for a teleportation machine were found in his apartment which was set to use radiant energy as Basiago named it.
His exact words were: 'Radiant energy is a form of energy that Tesla discovered that is latent and pervasive in the universe and has among its properties the capacity to bend time-space.' (Andrew Basiago)
 The experiment
What was this project about? What was it that Andrew Basiago had to do? There were some experiments that he will always remember, although painful and difficult for a child to understand.
Andrew was supposed to pass this curtain of energy and enter a 'vortal tunnel' that should send him to his destination. This was one of the devices that he had to experience.
I know maybe few words are technical and I am sure you don't understand them (me either sometimes 🙂 ) but I will try to explain them as simple as possible and what he went through as a child.
Another teleportation was a 'plasma confinement chamber' in a laboratory in New Jersey and a 'jump room' in El Segundo, California.
All these experiments weren't safe for the children. In one of the Basiago time journeys, Alfred Webre remembers that one child came before from the time travel and his body appeared before his legs. He said that the child was in a lot of pain but also he claims that since this experiment these problems have been rectified.
Where did Andy go?
He talked about his time travel journeys and I don't know if you will believe what I will tell you here, but …me personally I did.
Why not?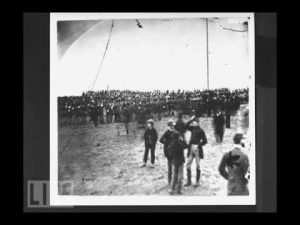 Some of his journeys took him into the last century. He found himself in 19th November 1863, the day when President Abraham Lincoln gave his Gettysburg address, also in the Ford Theatre when President Lincoln was assassinated but he couldn't see the crime. He runs into himself twice.
And which one is the most surprising destination; Plane Mars. In 1980, with the help of the jump room, he teleports himself with some two other young boys, onto Mars with the mission to be an ambassador for the Martian civilization.
You will not believe also who were the other two co-travelers; William Stillings and Barry Soetoro (President Obama).
Basiago remembers also that each journey was different, actually, he has the impression that it was not only time travel, but also he was in different alternative realities.
What about Basiago Today?

 Today Basiago is the leader of the New Project Pegasus which wants to declassify time transportation and teleportation secrets.
This new project leads a campaign to convince US Government to make public the teleportation capability. He believes that traveling with the help of teleportation will be safer, cheaper and he thinks that it is better than any other transport methods.
He also thinks that it will be very important for the environment, that it can prevent a big percentage of the earth's pollution.
So… what is your opinion after reading all this? Do you believe Basiago?
Would you like just to…teleport into your office in the morning instead of taking any bus or losing two hours in the traffic?
Thank you for reading and I am here to answer any question you have
Any comments are also welcome 🙂
For further reading and viewing click below
Cristina