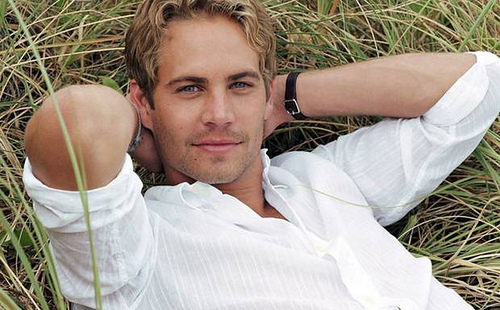 Thank you for being here once again for my latest website update 🙂
Today I want to tell you about another wonderful book, Timeline by Michael Crichton. This science fiction novel was published in November 1999.
For the writing of this book, it can clearly be seen that Michel Crichton made a lot of research in Quantum Physics and Middle Age History.
The book was very successful and also later the story was offered to us on the big screen back in 2003, but more on that later.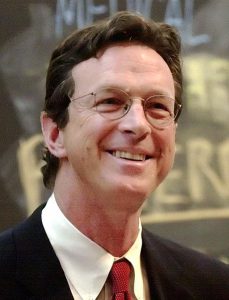 This is the story of a group of students who travel back in time to France in the 14th century in order to save their history teacher.
The story starts with a couple travelling through the Arizona desert and they stumble across a man. He is sick, tired, and far away from the nearest town.  They find out that this man is a brilliant physicist named Joe Traub and he is working for a company called ITC.
They try to save him but he later dies in hospital from a heart attack. After his death, an MRI scan is done and it reveals some abnormalities in his vessels.
Professor Edward Johnston leads a team of history students and archaeologists in Dordogne France, to study the remains of the medieval towns of Castelgard and La Rogue.
Feeling that something is not right about the fact that their funding company (ITC) knows so many details about this place, the professor flies to ITC based in New Mexico to find out what is really going on and what is the real reason they have chosen to fund their research.
While he is absent, the research continues and the archaeologists discover something rather difficult to explain: a parchment with the professor's handwriting asking for help. The disturbing fact is the writing is from 600 years previous (proved by the ink used) and a pair of glasses that seem to be his.
Right away Chris Hughes and some of the other researchers (Kate Erickson, Andre Marek, and David Stern) fly to ITC to find the professor to see what has happened.
There, they talk with the ITC founder Robert Doniger and find out that Professor Johnston has travelled in time, to Dordogne in the year 1357, using their quantum technology.
Unfortunately, he never came back.
 Back in time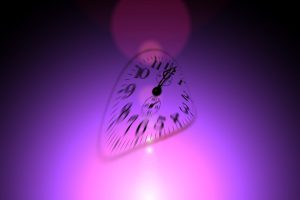 Finally, they decide to go into the past along with two escorts to save the professor. Only Sterns remains behind to keep an eye on the process. The researchers wear the appropriate clothing for that period but when they ask about weapons they are forbidden to take anything modern, especially firearms.
They all travel with each one carrying a ceramic marker, their only means of getting home again.
When they arrive in the past they are attacked by a group of English men led by a man called Sir Guy. The ITC military escorts are killed and they arrive back to the present holding a grenade, which explodes and destroys the transit pad within the ITC.
Kate and Marek are taken prisoners and taken to Castelgard by the English men, and Chris, separated from the others finds a boy, who leads him to Castelgard a little later. The boy is actually later identified as Lady Claire dressed as a man, not to be recognized
Chris and Marek are challenged to a fight with Sir Guy and Sir Charles de Gaune. Marek beats de Gaune and the Commander of the English Army, Lord Oliver, orders the death of Andre and Chris.
Kate helps them to escape, but they are followed by Guy and Sir Robert de Kere.
The Attack Starts
Professor Johnston is kept alive and safe because Oliver assumes that he can help him enter the impenetrable La Rogue through a secret tunnel. He also asks the professor to give him a secret weapon to win the over the French. Professor Johnston helps him but he knows that the English are supposed to lose the fight according to history. Arnaut DeCevole, the French leader, is now leading his army into war.
At the same time Chris, Kate, and Andre are looking for the tunnel (they know about this from archaeology research) and they realize that they are not the only time travellers. Robert De Kere is proved to be Robert Deckard. He reveals to them that he also was working for ITC.
After many quantum trips, Robert Deckard suffered many deformities to his body because of the 'transcription errors' which have accumulated.
Meanwhile, at the ITC, Gordon and Stern try to fix the transit pad. They also find out that Doniger is trying to use the past for his own financial benefit.
Going back in 1357, Chris, Kate and Andre, are staying one step ahead of Arnaut's men. Chris and Kate discover the tunnel and Andre enter La Rogue as Johnston's assistant.
Oliver is suspicious that Johnston is hiding information from him and sends him to be tortured to find the truth, but he is rescued in time by Chris and Andre.
Kate finally kills Guy. Chris sets DeKere on fire when he attacks to take Chris's ceramic marker, their only way to go back to their own time.
Happy Ending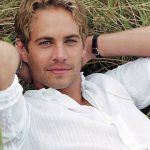 Finally, the landing pad is fixed just in time for the researchers to come back. Kate, Chris and Johnston return to 1999 but Andre decides that he prefers to live the rest of his life with the beautiful Lady Claire in the past. He doesn't return to ITC.
At ITC, as a punishment for Doniger, John Gordon and his team of researchers and engineers send him in the past to 1348, the time of the outbreak of the Black Death.
The story has a beautiful and touching end. Chris and Kate are waiting for a baby together and the researchers find the graves of Andre and Lady Claire. A message is written for them on the grave for his companions that he always loved. Andre lived a nice and fulfilled life with his lady.
What after? Film adaptation
The book was very successful, capturing your attention from the very first page. This was the reason that Paramount Pictures decided to produce a film adaptation, made by George Nolfi and Jeff Maguire and produced by Richard Donner.
With a budget of $80 million, the movie was released on 26th November 2003.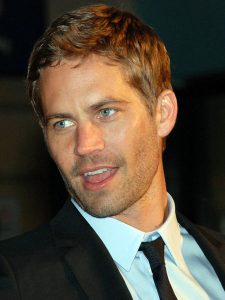 Wonderful actors Paul Walker (Chris), Gerard Butler (Marek), Billy Connolly (Professor Johnston) and Frances O'Connor (Kate) star in this film, but in spite of this the movie was not well received by audiences and critics.
But what about you?
 A few days ago I saw this movie for the first time and to be honest I was surprised that it didn't enjoy big success. I enjoyed it very much; it really took me into the past.
I really felt the story, and a small part of me agreed with Marek to stay in 1357 :). I am sure I would have done the same thing. Would you?
Of course, reading the book is much more exciting, living every moment with the characters. In the book, you really travel in time without any device, just with Crichton's excellent writing and your imagination.
What about you? Would you come back after such a journey? Or do you think Marek made a good decision to stay in the past?
I would love to know your thoughts on this.
For those of you that haven't read the book, I strongly recommend it if you are ready to lose all contact with reality for a while and to experience the Middle Ages.
Thanks for reading, and as always your opinions and any question are welcome:)
==For further reading click below==
Cristina