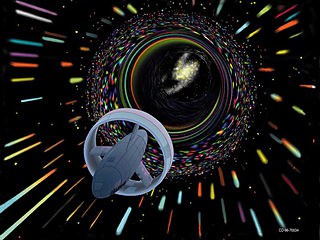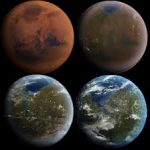 Parallel universes- do they exist?Are there parallel universes and we can travel in time through them?
Is it possible time travel through parallel universes exists?  I will try to make it simple. Why do you think we are the only universe?  Just because this is what you always knew but finally according to a mathematical discovery by Oxford scientists parallel universes DO exist.
If there are parallel universes why we don't see them? The answer is simple. We can't see them because our cosmic vision is limited by the speed of light. Space is huge and it is possible there exists more than one Earth.
How could be this possible?
 We all know about the Big Bang Theory, 13 billion years ago everything changed because of the huge explosion. Small particles began to form larger pieces of matter.These are what we know today as stars, galaxies, and planets.
So like this …millions of other worlds are formed. As we said somewhere there must be another Earth, a small piece from the original whole identical to ours.
Now…. How is life there? Of course, we don't know but what if in one of these worlds dinosaurs are still alive? What if in another one your other self, doesn't live in the country you are now but in a totally different place? What if in one of them Germany won the world war2? All these are different realities.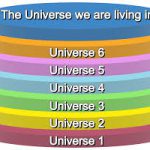 A group of Australian and US researchers, actually a team from Griffiths University claim that these worlds do exist and they interact with each other and they influence one another by a subtle force of repulsion.
This idea of multiple universes came from Quantum mechanics in 1957 claims a professor in Physics from Griffith University.
A few theories
What is the shape of the space-time? How could we possible time travel through the multiple universes?
One theory is that the space-time is flat and this gives the possibility of an infinite number of universes being out there as long as the space-time flat shape, like a membrane, goes on forever.
This theory makes it possible also that these universes at some point repeat themselves. And here comes…how can we travel from one to the other?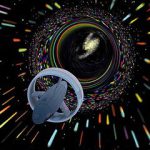 I will try to make simple here. Using the wormholes we can travel from one star to the other and from one Universe to the other. Wormholes derived from Einstein's equation of relativity and were first theorized in 1916.
What does a wormhole do? It connects two points in space via a kind of tunnel and if an object enters from one point of this tunnel, instantly will go out of the other end. These two points can be millions of years apart.
But more about these wormholes in a further article. 🙂
Now, another theory about the shape of time space shape is the bubble Universes. If our Universe is a bubble, it is sitting in a net of bubbles that are not linked.
What if from every decision you make in your life you create a different timeline, following the theory of quantum mechanics which shows how subatomic particles behave. Maybe in this universe you chose to go on a holiday somewhere, you like it and you stay and all life changed and in another one, you took another decision. So this is how there are different realities.
Max Tegmark from the Institute of Technology of Massachusetts thinks that a universe can exist independently of the human race, and of our decisions.
But not everybody agrees with the multiple universes theory. Astrophysicist Ethan Siegal agreed that space-time could be flat but not go on forever. He claims that there should be a limitation.
He also gives some explanation why the number of those universes is limited, First is the age of our Earth, 14 billion years, and also the particle of matter created from the Big Bang are not continuing to expand, so the universes have a different rate of inflation. This decreases the possibility of existing another identical Earth. More details on my next post The Parallel Reality 2.
So…I think is enough for today. In my next article, I will tell you a few words about the parallel realities, the wormholes and how they work:)Stay close:)

==>for more scientific information and also books to read, click below<==