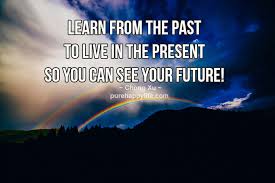 What is the actual book Chronicles from the Future by Paul Amadeus Dienach about? Is it a fantasy novel or really a diary from the future?
I will tell you few words about this amazing story and after… you can decide for yourself. And of course, if you think about this book as a time travel legend, are so many stories about people going back or forward in time that is not impossible to be true.
A few words about the story

The protagonists of this story are Paul Amadeus Dienach, a man who lived in the future, and George Papahatzis, a Greek student of the German language.
Who was Paul Amadeus Dienach?
Paul was a teacher of a Swiss-Austrian background, suffering from a very rare illness (neurological). In 1922 after one year in a coma he decided to visit Greece in the hope that the climate would help him in his recovery. In Greece, he gave German and French language lessons to earn some money.
During these classes he meets a student and later they become friends, his name is George Papahatzis. Before he dies, Paul leaves his friend his diary, telling him to translate it from German to Greek.
Paul Dienach died in 1924 from tuberculosis, in Athens.
Before reading the diary, his story from the future, you have to know that Paul was suffering from a neurological illness which made him fall into a lethargic sleep, the first time was for 15 days and the second time for one year.
When he woke up from this second coma he started to write a story in his diary, a story from 3906 AD. He never tells anyone about this story for being afraid people not to think he was crazy and he knew that it would be difficult, almost impossible for anybody to believe him.
The diary
In the beginning, George Papahatzis was attempting to translate Paul's notes and he thought it was a novel, but then he came to realize that it was a diary, it was Paul's adventure.
In his diary, he claims that during the one-year coma, he entered somebody else's body, a man named Andreas Northam. This Andreas Northam lived in the future, in year 3906AD.
Of course, he didn't talk to anybody about his strange experience, he just started writing about it.
Paul describes all his experience in the future, in great detail. He tried to make it simple, though there were many things that he didn't know.
He said that in the future people gave him information about the human evolution and history from the 21st century until the 40th century but they didn't tell him anything about the 20th century. They showed him the evolution of mankind.
They also had knowledge about his illness, it is called 'conscious slide' in the future.
The people of the future didn't give him more details about his era because they were afraid to not change the course of natural history.
He goes on to describe some information he gained about the next centuries, talking about the overpopulation of the earth, named 'The number' and the upcoming world wars which take place into the 23rd century.
He also mentioned some radical changes in the administration system and the world-changing globalization.
Thinking that he had no knowledge about future world wars and conflicts, and these later really happened, it makes you think twice if his experience was real or not.
He said that the world wars will last into the 23rd-century so… I hope that we will not live to see the third one  🙂
Another 'prediction' (or can we call it just information) from the future is the colony on Mars. How could somebody imagine in 1922 that such a thing would be possible?
But have you seen what is happening today?
There are plans to send people to Mars even now in 2016. If my information is correct there are plans to build a colony on Mars by 2030 to carry out scientific expeditions on the red planet.
If you look at these last years, scientists have been trying to find water and signs of life on Mars.
So, I ask you again … could all this be only the imagination of an ill man, or did he indeed have a real experience?
What has happened to the diary after all this time?
Paul's good friend and student translated his notes from 1926 until 1940 delayed by World War 2 and the Greek civil war.
In 1972, before the end of the Greek dictatorship, Papahatzis, now a well-known professor, decided to publish the diary despite the protest of the Greek Church and the fact that he was threatened with social exclusion. It was published in a very small number, a restricted edition.
For the first time in November 2015, this book became available for all of us to read. The translation was made very carefully to not alter the message and this book really became the legacy of the humankind.
What do you think? Is it the history of our future or just a good novel?
Personally, I don't think it is just a novel. Knowing that Paul Dienach was not a writer, and looking that many of the things he said turned out to be accurate, my mind is open to other areas
Thanks for reading once again. Have you read this book/diary? If so what did you think? What are your general opinions on what we have talked about?
Watch the video above 🙂 Have fun and make your own opinion about the story.
Leave a comment below, I would love to hear from you.

For further reading, viewing or shopping click below
Cristina