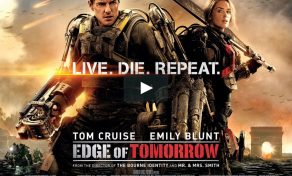 How to spend a rainy November night? I watched a great film, Live. Die. Repeat.: Edge of Tomorrow with one of my favorite actors, Tom Cruise. I have seen it before in 2014 at the cinema when was released, but yesterday I wanted to enjoy it from the comfort of my sofa and I have to say that I had a great time. As a lover of the genre, I can tell you that this is one movie worth seeing, if not more than one time :). It is actually a time loop story.
So what's the story?
Everything happens in a near future, 2020 🙂 when the Earth is invaded by aliens and Tom Cruise as Major William Cage joins a landing operation against those creatures, the alien's race, called Mimics. Don't forget that the movie was made in 2014, so….2015 was near future. Cage has no combat experience in dealing with this major situation; he is just a public affairs officer.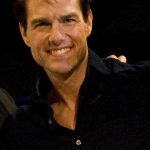 In 2015 the Mimics arrive in Germany to conquer Europe, for the beginning, and to destroy the human's population. Five years later, UDF, United Defense Force, at Verdun wins the battle against the Mimics. William Cage (Tom Cruise) is forced to go into this war by his superior, General Brigham. He objects to going and is arrested for disobeying orders. Cage is transported to Heathrow Airport which has been transformed into a military base.
William Cage is demoted and assigned to fight under the command of Master Sergeant Farrell. He tries to escape but fails. In France, during a battle, Cage tries to kill a Mimic, a huge blue one but he dies because the blood of the alien dissolves him. After this, he wakes up ..again at Heathrow Airport. It was the previous morning, a few hours before his death. William Cage tries to warn people about the attack but nobody believes him and he dies again, on the same beach, and repeats the time loop waking up in the airport. Doing this for many times he becomes better and better in combat and he tries every time to predict events that will happen.
In one of his loops, he tries to save Sergeant Rita Vrataski who eventually finds out about his time looping. She tells him to find her again when he wakes up before they both die int he explosion, what exactly he does.Vrataski takes cage to Dr. Carter, an expert in Alien biology. He tells them that the mimics had the ability when destroyed to reset the day and go to combat again until they succeed. So, Cage being exposed to their blood borrowed this ability to start again the same and the same day.
Vrataski trains Cage and he becomes every day better in combat. Disappointed that he can't win he finally decides to go to London to save his life but he finds out that also there will be an attack. This race of Mimics was formed of Omegas and Alphas / In order to win the battle, Vrataski tells Cage that he has to kill the Omegas to save the humans. Cage locates Omegas in Germany and he and Vrataski spend many days, looping trying to see how to reach the place where Omegas were hiding. After so many days together Cage falls in love with the Sergeant.
But what I am doing here? … I am telling you all the story …. I don't want to spoil it. I will let you discover the end by yourself. I think is better 🙂 But…hey..if you think you want me to write all the story, tell me 🙂 You can make up your own mind.
So….. Will Cage save the world? Will he save his loved one? How will their love story end? See the film and you will find out 🙂 I won't reveal more details here 🙂
Behind the story
Some information about the people involved in this work:) The scenery was written by Christopher McQuarrie, Jez and John Butterworth. The film was based on the novel 'All You Need Is Kill' by Hiroshi Sakurazaka.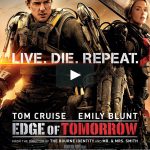 The film was released on May 30, 2014, first in the UK, Germany, Brazil, Spain, and Indonesia and in June, the same year in another 36 countries.
'Edge of Tomorrow ' was directed by Doug Liman and produced by Erwin Stoff, Tom Lassally, Jeffrey Silver, Gregory Jacobs and Jason Hoffs.
The movie was a co-production of Warner Bros and Village Roadshow Pictures. The visual effects were supervised by Nick Davis and nine companies worked with him.
The budget of this film was an estimated $178 000 000. The filming locations were in England UK, Hertfordshire, Leavesden, and more.
The music of Live. Die . Repeat The Edge of Tomorrow' was written and performed by Daniel Lenz.
Cast
All of them, great actors. Some more famous than the other but as a team, they did a great job. So…
TOM CRUISE – as Major William Cage
TONY WAY – Kimmel
MADELEINE MANTOCK – Julie
EMILY BLUNT – as Sergeant Rita Vrataski
KICK GURRY – Griff
BILL PAXTON – Master Sergeant Farrell
CHARLOTTE RILEY – Nance
BRENDAN GLEESON – General Brigham
FRANZ DRAMEN – Ford
NOAH TAYLOR – Dr. Carter
DRAGOMIR MRSIC – Kuntz
JONAS ARMSTRONG – Skinner
MASAYOSHI HANEDA – Takeda
Awards
'The Edge of Tomorrow' was nominated for the 2014 Teen Choice Awards for the Best Action film. The Best Action Actor (Tom Cruise), Best Action Actress (Emily Blunt) but it lost to the film 'Divergent'. Emily Blunt won The Kickass Award for the Best Female Action Star, Tom Cruise won the Best Actor in an Action Movie at the 20th Critics 'Choice Movie Awards.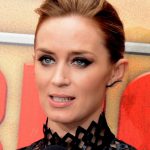 James Herbert and Laura Jennings won The Best Film Editing at Las Vegas Film Critics Society Award, at 41s Saturn Awards, at Boston Online Film Critics Association Award and at 19. San Diego Film Critics Society Awards.
Of course, Tom Cruise and Emily Blunt were nominated on many occasions for The best Actor-Actress Award for example at 20th Critics Choice Movie Awards and 20. Empire Awards.
Did you also know?
Hiroshi Sakourazaka inspired his novel from a video game, and the idea of repeating came from the fact that he was resetting the game over and over again, trying to win, looking for the right strategy.
The first consideration for the role of William Cage was Brad Pitt. Finally, Doug Liman decided Tom Cruise do the role because it was a part that he never played before: a character very bad in what he was doing, at least for the beginning.
For filming the car chase scene, Emily Blunt was instructed to drive fast and then to take a right turn. She had to drive a van and make it shake. In the filming, she drove the van into a tree.and later on, she admitted it was terrifying and hilarious at the same time. Tom Cruise was in the passenger seat and she almost killed him. Finally, both of them started laughing.
Tom Cruise recommended Emily Blunt to the producers, saying that she was an actress that he wanted to work with for a long time.
When putting on the metal suit (which was very heavy) Emily Blunt started crying because she had to film action scenes wearing it for five months. In a film sequence Emily hit a young soldier who said 'Bloody hell, it's The Full Metal Bitch!' Actually, this young boy was her brother, in a cameo role.
Tom Cruise spent over 100 000 $ for a party for all the cast and crew. He couldn't go to his party because he was finishing the scenes for the movie. Tom Cruise was the first person to find out about Emily's Blunt pregnancy. Also, you have to know that Tom Cruise did his own stunts and he was told by Doug Liman that he could build a career from this. He wanted Cage's death to be terrifying and also funny.
What did they say?
The film received many good reviews and positive critics. The performances of Blunt and Cruise, the humorist aliens design were praised. The film had a rating average 7.5 from 10.
What was said about it; 'Gripping, well-acted, funny, and clever.  Edge Of Tomorrow offers entertaining proof that Tom Cruise is still more than capable of shouldering the weight of a blockbuster action thriller'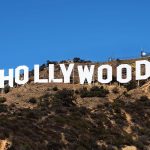 Writing for the Hollywood Reporter, Todd McCarthy said that Edge of Tomorrow was 'a narratively ambitious sci-fi actioner'. Justin Chang called the movie 'a cleverly crafted and propulsively executed sci-fi thriller', in the magazine Variety. Also in the Los Angeles Times magazine, Kenneth Turan gave a positive review.
Live. Die. Repeat: Edge Of Tomorrow was on the top 10 list of films for 2014.
But of course, some opinions were that the love story between the two characters was not a good idea. Chris Nashawaty called it 'the most feminist summer action flick' in the Entertainment Weekly. Esther Zuckerman in The Wire's said about the two characters kiss that was simply an acceptance of her faith but Rita until that moment was a dedicated army soldier and to change in a romantic girl is not her character. So…. Those were few opinions.
What was my opinion?
I just have to say that the movie captured me and I am not a film critic, but as a viewer and a fun of the time travel genre films , I enjoyed it a lot. So I will say that Live. Die Repeat.Edge of Tomorrow is worth seeing. I love Tom Cruise and Emily Blunt. They are both amazing. In my opinion, if I see a film that is starring Tom Cruise, I am sure I can't go wrong:)
Would I like a sequel? Yes, I would 🙂 McQuarrie said in an interview with Collider that Tom Cruise had an idea for a sequel and Doug Liman in April 2016 decided and signed to be the director of this second movie. The writers will be Anna Waterhouse and Joe Shrapnel. In October the same year, Liman said that the sequel will be better than the original film and the name will be Live. Die Repeat and Repeat. In this sequel, both Tom Cruise and Emily Blunt will be starring. So…. I am sure it will be A GOOD ONE.
What about you?
I don't know if you have seen the film but if not, watch it and tell me what do you think. Is it worth so many good reviews? Would you change anything? The love story, the characters, …the end? What would be the end you would prefer?
So, thanks for reading my review and if you have any questions or anything else, you can leave me a comment 🙂
Thanks again and have a nice evening watching the film 🙂
Here you can have a short look to the film:)
Thanks
Cristina
Click Below For Further Reading And Viewing