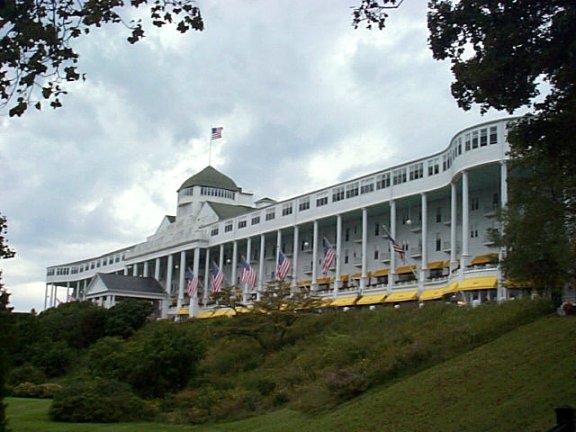 I know, when you think about time travel movies, you think about sci-fi films, special effects, space, quantum physics and things like this. But, did you see the Somewhere in Time film, the romantic time concept movie from 1980?
Again we talk here about a classic movie, but it is such a sweet romantic film that will totally take you somewhere else, and it can touch everybody.
Actually, it is categorized as a romantic, fantasy, a drama inspired by the book 'Bid Time Return' by Richard Matheson.
More Details
 The movie was filmed in Michigan on Machinak Island at the Grand Hotel and the Mission Point Fine Arts building and also some scenes were filmed on location in Chicago.
It was released on October 3 /1980 in the USA with a budget of 5.1 million dollars. The movie was directed by Jeannot Szwarc and produced by Stephen Deutsch. The screenplay was written of course by its original writer, Richard Matheson.
The film is known also for its amazing music, composed by John Barry.
The movie was well received by the public making about 9.7 million at the box office, but some critics had other opinions calling it 'horrible' and a 'superficial tear-jerker'.
There were a lot of people who truly believed in this film and they formed a big fan club named 'International Network of Somewhere in Time Enthusiasts'. This was formed in 1990 and continues to meet every year in November at the Grand Hotel for a Somewhere in Time weekend.
They spend time together, discussing the movie, big screens that are playing the film…I really think in general having a great time.
.Time Travel to Find the Love of your Life- The Story
 A young talented writer, Richard Collier, celebrates the debut of a play he wrote in 1972.
At the celebration party, an old woman comes to him and gives him a pocket watch and tells him to come back to her. Richard doesn't have the time to ask who she is and the old lady immediately leaves the celebration.
Time passes and Richard becomes a successful play writer. Eight years later Richard is living now in Chicago, broken-hearted from separating with his girlfriend.
He just can't focus on his writing. Sad and stressed and decides that he needs a small break from everything and takes a short vacation. He travels out of town, to the Grand Hotel.
There, while visiting the hotel's museum he is charmed by a photograph of a beautiful woman, an actress famous at the beginning of the 20th century, Elise McKenna. Making some research he finds out that she is the old lady that gave him the pocket watch eight years previous.
Trying to find out more things about her, Richard goes to the house of the lady's housekeeper and friend, Laura Roberts. Looking for some answers he finds a music box in the shape of the Grand Hotel and a book on time travel written by his previous college professor Gerard Finney.
Richard falls in love with Elise and considers the idea to go back to 1912 to see and talk to her. This becomes more and more alive in his mind after reading the book of his professor.
Visiting Professor Finney he learns that he has previously traveled in time but only for a few seconds in 1571 and the method he used was self-hypnosis.
To succeed using this method he should not have any objects around him from the present, so Richard prepares himself, buying a suit from that time, some coins and he is ready to try it even though the professor warns him that it is dangerous.
The first try fails.
Richard digging for further information later finds some clients records from that time in the Attic of the hotel and he sees his signature in a guestbook. Then, he realized that he finally went in 1912 so he tries again, harder, more convinced that he can do it.
The Journey in The Past
After a deep sleep, he awakens on June 27th, 1912 one day before Elise's theater performance.Richard looks everywhere for Elise and finally finds her near the lake. Her first words are 'it is you?' Their conversation is cut short by Elise's manager, though, William Robinson, who tries everything to send him away.
Finally, he convinces her to have a walk together and they spend a nice afternoon, having a boat ride, walking and getting closer. Richard asks her why she said these words (is it you?) when she first met him and Elise's answer is that William always told her that a man will come into her life and destroy her.
That evening Richard accepts her invitation to the theater play and there, right in front of so many people, she tells him 'I love you' through an improvised monolog.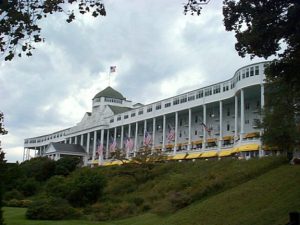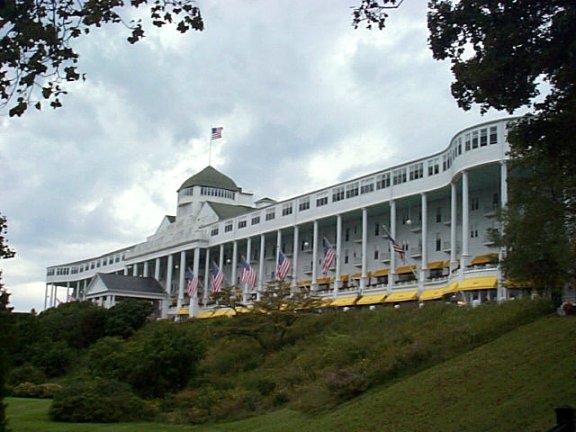 After watching the play he finds her posing for a photograph. When she sees him, a wonderful smile appears on her lips, exactly like the photo in which he first saw her in 1980, in the hotel museum.
A few minutes later, Richard receives a message from William that he needs to meet him.  Robinson tries to force Richard to leave her, explaining to him that he will destroy her career.
Of course, in love, Richard doesn't accept this and he is attacked, tied up and locked in the stables to keep him away from her until the play is complete and they all move on.
Meanwhile, Elise cannot locate Richard and she doesn't believe William's story when he tells her that Richard just left, and she says she will go looking for him and that she loves him.
The next morning, Richard finally releases himself from the stables and runs to find Elise, but the theater team has already left the night before after the performance.
Sad, Richard sits outside the hotel. While he is thinking of her, Richard hears Elise's voice and sees her running towards him.
Very happy they come back to the hotel room, spend the night together and make love. The next morning Richard asks her to marry him.
Talking about their future, jokingly Elise says that the first thing she will do for him will be to buy him a new suit because the one he wears was 15 years out of date. Trying to show her how practical the suit is, Richard finds a coin from 1976.
Looking at this coin, Richard is sent back to his own time, interrupting his hypnotic time travel.
A Sad Ending
 Richard wakes up in 1980 and desperately tries to go back, but he does not succeed. Depressed and weak he visits all the hotel locations where he was with Elise and finally goes back to his room, staying there for days without food, just thinking of her.
Finally Arthur and the Hotel Manager discover him, his condition is critical and they call the doctor but unfortunately, it is too late.
For one moment, Richard has a warm smile on his face and then he dies and finally finds his love, Elise, reunited for eternity.
My impressions
I don't know what the critics were saying at that time but I found the movie very touching. When the film finishes (if you are a romantic person or not) is impossible to not be moved by Richards love, his tears, and his death.
If you ask me, yes it is worth traveling anytime into the past for such a powerful love.
The movie was brought to life by
Christopher Reeve as Richard Collier
Jane Seymour as Elise McKenna
Christopher Plummer as  Elise's manager William Fawcett Robinson
Teresa Wright in the role of the housekeeper and friend Laura Roberts
Bill Erwin as Arthur Biehl
Susan French in the role of older Elise (the old lady who gave Richard the watch)
George Voskovec as Dr. Gerard Finney
Awards and Differences from the Book
 'Somewhere in time' has received the Saturn Awards for the best costumes, best music, and best fantasy film. Also, it was nominated for the Academy Award for costume design.
Talking about the differences from the novel, in the film the journey was made from 1980 to 1912 and in the novel from 1971 to 1896 and Richard stays at the Hotel of Coronado in California (not at the Grand Hotel).
In the book, Richard is dying from a brain tumor and the entire time travel journey is considered possible due to hallucinations caused by this tumor.
The scene with the old Elise handing him the watch is not in the book and in the place of the manager William Robinson, two psychics warn Elise about Richards's appearance.
Finally, Richard dies because of the tumor in the book, not because of his pain for losing Elise.
So overall I think the book is also very good but the movie is more romantic.
This is the story and I hope you enjoyed it.
Now, do you think their love could last in spite of their time differences?
Do you think Richard could stay in a time that he doesn't belong?
What is Your Impression?
If you haven't seen the movie, I recommend you watch it and tell me how you feel when the story ends.
Would you make this sacrifice for the love of your life, travel in time to find him/her and leave everything you know behind?
If you have any comments or questions I would love to hear from you. Just leave your thoughts below.
Thank you for reading
For further reading, viewing and buying click  below
Cristina