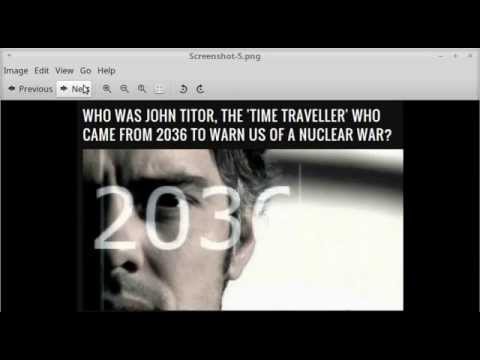 If you are a time travel passionate for sure you have heard of John Titor. In a previous article I wrote who he was, some of his predictions but let's have a closer look into his work, into his words and then you can think and decide if he was a real time traveler from 2036 or is it just a hoax.
After warning us about a nuclear war, giving some advice to the people, sharing photos even with his time machine – John Titor disappeared. Many are convinced that he was real and except his personal reasons he stopped in 2000 just to help.
Did you see back to the future? John Titor's time machine looked very similar to Doc's DeLorean.
We know that his goal was to not be believed but also he gave to his readers a lot of predictions. Many of them proved true or at least part true.
Predictions
When asked when time travel will be discovered, his answer was that in about one year the basics will start at CERN (European Center of Nuclear Research). So what happened? Six months later the scientists at CERN claimed that its new atomic smasher would create mini black holes. This is exactly what John said, talking about the same king of singularities.
Talking about the reasons for his journey he said that he had to travel into 1975 to bring an old IBM5100 computer that had a secret code – reading capability. In 2004, IBM admitted that 5100 had this secret function that allowed programs in older languages, but they kept it wrapped because of the competition. Now again…you think he was really a time traveller?
He warns us even about the Mad Cow disease, but the debunkers think that he already knew about it because the disease already started in Europe.
On one of his posts, he just asked a simple question: 'Care to share with me how you solved the overheating problem on your space plane?'
Maybe he was talking about the Columbia space ship disaster from 2003? All seven members perished after a piece of foam hit the shuttle wing during the take-off procedure which caused interferance with the superheated air and the damaged wing  thus leading to the destruction of the ship.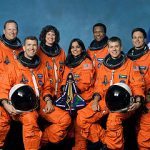 Maybe this is a proof that John Titor knew the NASA mission fate?
Another thing John said in 2001 was that 'China was pretty close to putting a man into orbit; it shouldn't surprise you if they do that soon'. So in October 2003 we saw that it was true. China became the third nation to have a man in space. Is it just a coincidence?
Predictions failure
As I said in my previous post he explains that coming in 2000 he may have created another time line different of his, in which the future can be slightly different. He said that there are no paradoxes but as long as he stays in our time line he created more worldliness for the future so…for him to go back in his future in 2036, he should go back before he arrived and then go into 2036.
John claims that the theory of multiple worlds is true and it is possible he will maybe never go back in his own world.
Why are not all the predictions true? Some believe that maybe by warning us, John stopped a few things happening, changing the future. He said also that our world line is 2% different from his and maybe a few things are changed. So why didn't the world war happen?. Maybe it was already finished, or just delayed, maybe in our world line will it happen a few years later down the line. As we see the things today, we are not far from this.
More about John Titor
John Titor started publishing in 2000 on the Time Travel Institute Forum under the name Traveller 0 and the question is why? And more, why he disappeared in 2001?
But this is not the first time when we heard about Titor. On July 28 1998 he sent a few faxes to Art Bell saying that he is a time traveler and he will leave soon. After this we don't here anything from him until 2000. In 2001 he started to invite people into discussions in Art Bell forums.The mysterious time
The mysterious time traveler quit posting in April 2001.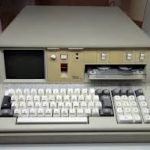 Tracing John Titor
In 2003 the Titor Foundation released a book 'A Time Traveller's Tale'
The IP addressee behind the Titor Foundation was located in Florida and was a corporation led by the lawyer Lawrence H. Haber as I told you in the previous post about Johnin.
The John Titor Foundation has the copyright on the John Military insignia so they could use it for commercial purpose. On the insignia is a quote from Ovid which says 'Tempus EdaxRrerum' which means in Latin 'Time that devours all things'.
If you know the John Titor story you probably know about John Razimus the debunker. He said that John Titor is Morey Haber, Lawrence Haber's brother, a computer specialist.
What do you think? Is it really a hoax?
What about World War 3?
 The part that worries us most is World War 3 I think. So…Why did John never say the reasons for the civil war?
When asked about the causes he didn't give many details but from this he let us think that it was not a political war but more that a natural disaster created a civil war. Is it possible this? Looking to what Hurricane Katerina did we can say that it had a big impact, but for a natural disaster to cause a world War it should be very big, to affect more that one nation.
He said that he won't give us more details because it is against his three rules: no information for personal gain, no changing the future by avoiding death and not compromising future actions.
When asked if he had in his timeline the big earthquake, he just said to have a look at our society and how storms, earthquakes,and other disasters have impacted our lives.
So from here we can understand that the cause of the civil war could be a big natural disaster.
Could it be the Yellowstone Super Volcano In the USA? It last erupted 640,000 years ago and Yellowstone is supposed to explode every 600,000 years so….
So what could happen if Yellowstone explodes? The ash will have devastating effects. Carried in the atmosphere it will create climatic effects, having a cooling effect that will destroy the agriculture everywhere in the world. Going into the upper atmosphere it will cause the temperature on Earth to lower and it will be like a Nuclear Winter that will last about four or five years.
So do you agree with me that this could cause a World Civil War?
Your say now
So for today, I will stop here and I will be here for updates if I have any news. I hope you enjoyed reading my post and I am waiting for your comments.
I want to know what you think about the John Titor story…Hoax or Real?
If you have any comments or maybe more details or news about the subject….feel free to leave comments:)
Thanks for reading.
Now, I would like to ask you something, The opinions I know are shared and I really want to see what you think so…WHERE DO YOU THINK JOHN TITOR IS NOW AND WHAT DO YOU THINK REALLY HAPPENED? WHAT IS THE TRUTH? CLICK THIS LINK AND TELL ME YOUR POINT OF VIEW.
FOR MORE TIME TRAVEL LEGENDS CLICK THE IMAGE BELOW. THANK YOU