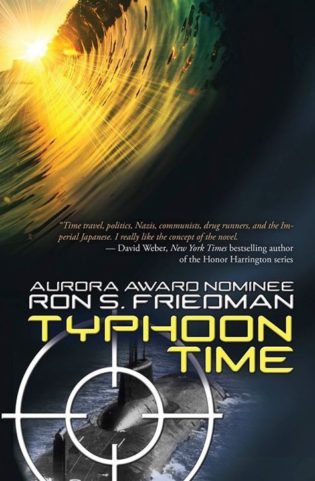 A captivating time travel novel, a mixture of science and fantasy… This is Typhoon Time written by Ron Friedman. A talented writer or a scientist? The knowledge Ron Friedman has about back holes, gravity, quantum mechanics let me think he is more than a fantasy writer.
His book was published on 4 March 2018 by Word Fire Press and very fast became number 1 bestseller on Amazon.  Does this tell you something?
Few words about the book
I will not reveal you the whole plot but I have to say that is a wonderful time travel adventure, of a group of people who just want to change the world. Changing a few important facts from the past will change also the course of history?
So, we have a billionaire who founded this operation. He is terminally ill and finding out that was discovered a wormhole which can bring back to 1938 he decides to make something important, to change history. Eric Sobol takes with him in this mission a group of the best scientists on a Russian Typhoon nuclear submarine, modernized and equipped with the latest and the best technology.His crew has 170 people, and Typhoon was equipped with200 nuclear warheads and 20 ballistic missiles.
But he needs help from somebody who really knows the history of that time, the history of one of the most important events who had a huge impact on the whole world d:WW2. So, Sobol invites a well-known history professor specialized on pre-WW 2, Martin Richter.
Martin Richter was a man who likes peace and was totally against nuclear weapons. History was the passion of his life and he knew every detail of that dark period so this is why Sobol needed him. How he gets finally involved in this mission… I will let you discover this.
So the Typhoon submarine jumps in time and gets in 1938, a few years before the war. Things don't go as planned, and the mission is sabotaged and there is a trader between them. One nuclear warhead is stolen and delivered to the Germans. Hitler makes plans how to use his new toy, to make Europe his, to fall to the Third Reich. History is in danger, The whole world is in danger. This is not what they wanted, Things can be worse than before.
But I think I will let you see by your self how the storyline develops. There is science, there is fiction, there is love, adventure..everything you look for can be found in Typhoon Time.
Will those brave people succeed their mission? Will Hitler finally make his dream come true? Did he win the WW2 thanks to the modern nuclear weapon?
I will not spoil it to you, let you discover by yourself.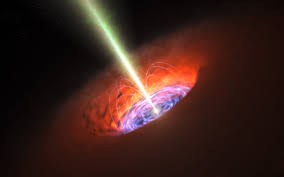 A Few Words About The Author
Ron is a science fiction writer, originally from Israel and he is living now in Calgary, Alberta with his family, his wife and two children.
Friedman is also an editor and he is the most viewed writer on Planetary Science and Astronomy, Space X, with over 1 250 000 views.
As I told you he is not just a novel writer. Ron Friedman studied Introduction to Aerospace Engineering and Astronautics and Humans Spaceflight. I admire his knowledge and the way he uses it in literature. he combines perfect science with fantasy and an even romance in his story.
He has also military experience and he used this in his novel. Ron Friedman served in Israeli Air- Force.
Ron Friedman won a few Aurora Awards, in 2013 ( Fan Related  Winner), In 2016 ( Best Short  Fiction Finalist). Are so many things to say about him but for more information about Ron Friedman click here.
What do they say about the book?
I will let you know what people, critics say about Ron's novel.
David Weber, New York Times bestselling writer, author of the Honor Harrington series said:
" Time travel, politics, nazi, communists, drug runners and the Imperial Japanese. I really like the concept of the novel."
Robert J. Sawyer, Hugo Award Winer, author of Quantum Night wrote about Typhoon Time:
" Ron S, Freidman explodes on the scene with a stunning debut. If Tom Clancy wrote science fiction, this is the novel he'd have written; If Larry Niven wrote military fiction, he'd be proud to call this book it's own."
My opinion
I will not tell you many things about the book just for you to know, the moment I received the ebook and I start reading, I couldn't let it.
As you know I love time travel but I also love history and this made me really live Ron's adventure. I would take part of his mission if possible.
I have a question for you my friends. How do you think would be world today if Hitler would win the war?
So would all this well-equipped mission be able to stop Hitler or will just make things easier for him and help him win the war?
So I am waiting for your thoughts, and when you read the book tell me your opinion.
If you are interested in buying the book, you can find it on Amazon, just click below. Thank you for reading and nice to have you here.
So if you are interested in more novels you are welcome to click here and have a look:)
Cristina