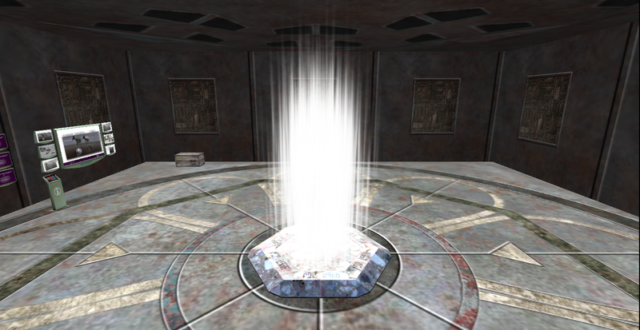 Many questions have surrounded this subject over the last years. One of my friends asked me some time ago about my thoughts on this subject so I decided to do a little research about teleportation. Would teleportation work?
Is it possible? Is it just a 'spooky action at a distance' as Einstein claimed or is it a real phenomenon as the scientists claim?
Professor Hanson, His Theories and Experiments
Scientists and researchers claim that the laws of physics don't make the teleportation of humans impossible at all. So did Star Trek know something way ahead of its time? Would teleportation work? Or are we hoping for a little too much?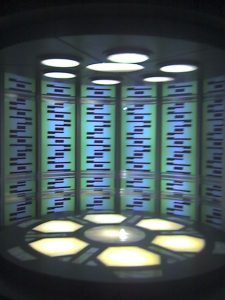 Dr Hanson has said that 'If you believe we are nothing more than a collection of atoms strung together in a particular way, then in principle it should be possible to teleport ourselves from one place to another.'
To prove this, Professor Hanson and his team made one unique experiment.
This great team of scientists teleported information, encoded into subatomic particles at a distance of three meters with complete success.
In other words, they demonstrated and proved that it is possible.
This was the first step in building an internet network – the future quantum internet. It is said to be a way of securing a one hundred percent secure communication platform because nobody can intercept this information.
Einstein had previously disagreed with this theory many years before, saying that is impossible for a signal to pass between particles at the speed of light, but our great minds don't give up.
What next?
In the near future (actually in July 2016) a new planned experiment will take place which will attempt to prove that Einstein was in fact, wrong.
An attempt will be made to try to teleport a signal at a larger distance between two buildings.  This experiment will be carried out at a university where Professor Hanson teaches.
This time, the distance will be extended from 3 meters to 1300 meters. So this experiment is a lot more ambitious.
Once the results of this experiment are released I will be reporting on them, so I will let you know my thoughts as soon as I can.
For now, we just sit in hope that they will succeed with this experiment.

Other Opinions
Last year, another great physicist by the name of Alex Kuzmich shows a form of information teleportation by entangling a computer's atoms and photons on demand.
If you can build a quantum computer, the physicists are aiming to build 'quantum networks' that will link many computers together. One of the main benefits of this discovery is the security.
Another professor, Michio Kaku, claims that the teleportation of a living person from one place to another will be possible in the next decades. He also claims that time travel and invisibility will be soon possible too.
In fact, he goes on to mention about a potential experiment where an atom can be teleported. He says that as we have been able to teleport light, it would be also possible to teleport atoms and molecules.
A new record in quantum teleportation was made by researchers in US and information encoded in particles of light has been teleported over 100 km of optical fiber.
News 2017
Whats scientists achieved new in teleportation? You would not believe:) They have teleported a photon to a distance of 1400 km(870 miles), to a satellite named Micius, in space. In fact, what is teleportation? Is just sending not really the thing its self somewhere but just the state of a thing. Can this happen and with the human body? Teleportation relies on a phenomenon named quantum entanglement.What means this?When two particles are created at the same place, at the same time and have the same existence it occurs a quantum entanglement.
A Romanian scientist at the University of Bristol, Professor Popescu Sandu is working at this phenomenon since 1990.So how he explained this works? If are two entangled particles and a third one is interacting with the first one so we can see the change from the first particle, also in second identical particle while they have the same existence and are twins.
So in their experiment, Chinese scientists created many pairs of entangled photos, thousands and then beamed one photon of each pair to the Earth satellite Micius and the conclusion was that those photons are identical twins and maybe more than this.But photons are very fragile and if they interact with the matter on Earth's atmosphere they lose their entanglement. The good news is that in space they can extend indefinitely.
Some updates
So ,to be possible human teleportation are only two ways but both of them are difficult to be done, almost impossible;
we can transmit one person like using a fax:) . the human body should be translated into data to be possible to be transmitted and than,in the destination place to be changed into matter. Possible?
another way is to deconstruct human body in atoms and reconstruct it at the destination point.
There is a ' small ' problem here. Even if it was possible, to break  the human body into data it will require as much as the UK energy supplies for a million years and more and will need about five millions years to transfer the data, according to the University of Leicester studies.But Kaku has a different opinion. he claims that all this problems will be resolved in the next decades and he propose a teleporter that will work as a Ultra MRI scanner.
So he think that is a better idea to use x rays to transmit  a human body date, to beam it into space into a satellite and than send to the destination point.
Still everything is in theory. Scientists are working to teleport photons and soon will be possible to teleport atoms. Kaku thinks that in the next decade will be possible the transport of a molecule and the next step is the whole DNA.
If in 2010 physicists ( Jian -Wei Pan and his team)at the University of Shanghai ( Chine) teleported photons without fiber optics more than 16 km now they repeated this experiment and achieved the distance of 97 km. Big difference I think.
So..we will  see soon 🙂
These are a few updated in 2019 but if i find something new i will let you know.
Conclusion
So as you can see there are conflicts of opinions. Some say teleportation can be possible (just like the example in Star Trek) in the future, and others not. What do you think?
Is it just a fantasy or is it something that can be achieved?
Now listen, I know that this subject is very involved and to be honest, we can talk about different areas that can leave you with a headache.
As I said before, I want this website to offer certain information without getting too technical and confusing.
Do you have an opinion on teleportation? Maybe you have read some information before that can be shared here?
If so I would love to hear from you, just leave a comment below.
Thanks
Cristina
Click Here for Further Information and Resources