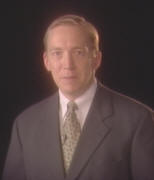 In the last days, one of my visitors asked my opinion about David Anderson's space-time travel theory. Indeed, this was a very good question for me and I wanted to tell you a few things about his area of studies.
Who is David Anderson?
He is a great mind and physicist who is interested in space-time physics and special relativity. He founded the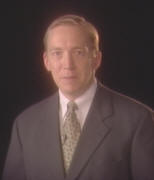 Anderson Institute and he reveals some of the experiments carried out involving time travel.
David Anderson was also the president of the Anderson Institute. He has published more than thirty articles and video lectures on space time physics and time control theology.
David Anderson' s Truths
He mentioned that time travel is possible. In one of his interviews, he talks about the experiments where Andrew Basiago was involved with the Project Pegasus during his childhood. For those not aware, this project was set up to investigate time travel and Basiago has revealed he traveled backward and forwards in time.
Of course, this is not the only experiment that was made. David Anderson mentions some 'time wrapper field' they have used in the Anderson Institute for sending plants and object into the future and in the past.
Also, the next step is to send animals and who knows, maybe people?
You are maybe asking, is there a need for a huge amount of energy for generating this field?
Anderson has said they have discovered that this field actually requires a lot of energy. Once they have activated the field, however, more power goes into the field from the rotation of the earth than what is given out. He stated that the rotation of the Earth itself would generate the required amount of energy needed.
Experiments
I will tell you now about some experiments which have been made in this area over time and provide some evidence that time travel is possible.
One of the most famous experiments is the Philadelphia Experiment which took place in 1943. Using Einstein's unified field theory, the US Navy wanted to make a ship undetectable to radar. The USS Eldridge became invisible but as we know every action is followed by an opposite reaction.
This experiment was a success from the scientific point of view but a lot of people died. From 181 crew, only 21 survived and most of them also died shortly later. 40 people also died during the experiment and 120 never come back.
Another fascinating experiment is The Montauk Experiment. Using the same technology as the Philadelphia Experiment but on a larger scale, was carried out in 1970 in the underground of the Montauk Air Force Station on Long Island, It is said that even today experiments are still being carried out there, but there is no concrete evidence of this.
This experiment is said to have been for the development of psychological war techniques and other areas of study including time travel.
Talking about these and many other secret experiments, Doctor Anderson was said to have disappeared around 2010. Some sources said that he is alive and well in India, and some are still asking where is David Anderson?
Do you have any thoughts on this?
Is It All A Myth?
What do you think? Do you still think that traveling in time is only a science fiction story?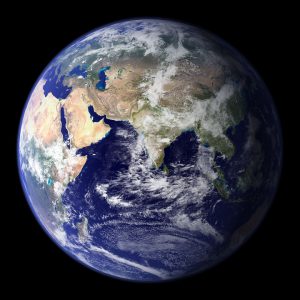 What do you think about Anderson's 'Time Wrapper Theory' using the rotation of the earth?
There is a lot of evidence that time travelers were visiting the earth millions or even billions of years ago.
Did you know that a modern shoe print was discovered imprinted in stone more than 200 million years old?
Did you know that metallic spheres were discovered in South Africa made by man but 2 billion years before?
All these things make us think that Anderson was right with his theories.
Anderson came with fresh ideas about time control and time travel that were later used for the development of the time reactor systems for energy production.
Of course, I will not bombard you with technological and scientific details but for those who are interested, I will make a review of his book "Time Travel – Journey into Time "soon.
I will also try to bring you some video material to explain Anderson's theories. In the past, he seemed to have problems with getting permission to release them so this may take a little more time.
So is time travel reality or fiction?
Thank you for reading and if you have some ideas or information, please let me a comment.
Enjoy this video .
Cristina
Click Here for Further Reading And Information